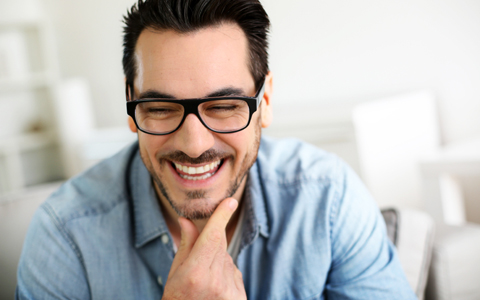 You may be familiar with false teeth, also known as dentures. If you have lost any of your teeth, you may actually already wear them.  Dentures are a frame that holds prosthetic teeth. They can be both partial—when you only lose some—or full—when you lose all of your teeth. Dentures, for the most part, are removable and slide into place, although they can also be secured with implants.
Types of Dentures
Traditional Partial | If you are missing only a few teeth, a partial denture might be perfect for you. This frame holds only the missing teeth replacements and slides on and off with ease.
Traditional Full | If you have lost all of your teeth, a full set of dentures could be a good option. You can have full dentures on your bottom teeth, top teeth, or both.
Implant-Supported | While dentures are traditionally removable, it is possible to use strategically placed implants to secure a full set of implants.
Does Insurance Cover Dentures?
It is possible that your insurance covers some or all of the cost! In order to know for sure, we will have to take a look at your individual policy. We will be happy to discuss your insurance coverage when you come in for your appointment.
Why Choose Dentures?
Dentures are a convenient and a cost-effective option compared to other teeth replacements. The best thing about dentures is how easy they are to maintain. You can remove them to clean, leave them overnight in a cleaning solution, and floss them like normal teeth.
How Do I Get Started?
Call us! Your first step is to make an appointment. Dr. Scalas will be happy to look at your dental history and current dental condition to determine if dentures are right for you. Please keep in mind, x-rays may be necessary.
Get a Beautiful Set of Teeth!
At Bloomfield Dental Group, we know that your teeth are important to you. Not only can they help improve your appearance, but they can make it easier to chew your food. We want to help get you a great set of dentures. Call us for an appointment today!