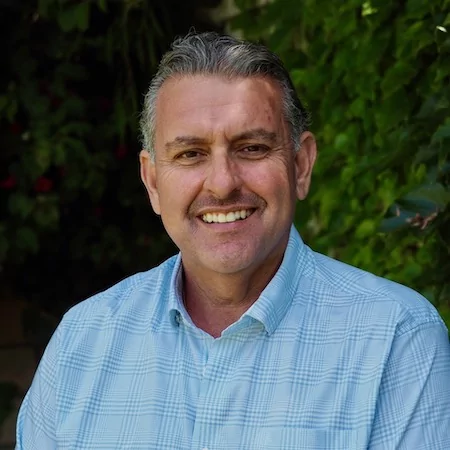 My name is Dr. John Scalas. I was born and raised in Southern California and attended St. Cyprian School, St. John Bosco High School, and received my undergraduate degree in biology from California State University in Long Beach. My Doctorate in Dental Surgery is from the University of Southern California and I have been with the practice since 2004. I am a Mentor and graduate of the Kois Center for Advanced Dental Science and the Newport Harbor Academy of Dentistry, as continuing to gather education and skills is key to providing the highest quality dentistry for my patients.
I was actually a patient at this very office throughout my childhood, and this early experience with dentistry served as the inspiration for my own career path. My goal is patient care in all aspects of preventative, restorative, and esthetic dentistry in a compassionate and peaceful environment.
My hobbies include golf, fantasy football, and perfecting my BBQ technique for my family and friends. My wife, Nicole, and I have been married since 1997 and we have four children: Amelia, Sara, Jack, and Julia. We spend a great deal of time at their sporting events such as soccer, swim, flag football, and gymnastics.
I truly enjoy what I do and want to warmly welcome you to our practice!