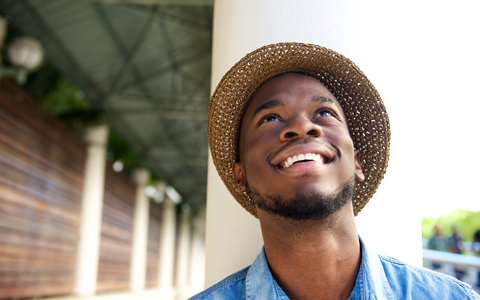 We all dream of having the perfect smile—but tooth loss can turn those dreams into a nightmare. Missing teeth can be both embarrassing and inconvenient. In fact, when you are missing teeth, you are more likely to experience bone loss in your jaw, as well as the shifting and crowding of the rest of your teeth. That's why preventing and replacing missing teeth is so important!
What Are Dental Crowns?
You may have heard of dental crowns under a different name: tooth caps. A crown is just that, a cap that is placed on top of your existing natural tooth to help protect it from further damage. We want to prevent tooth loss whenever possible, and crowns are a great way to do that. If you have a broken or cracked tooth, a crown can fortify your tooth and help prevent an infection of the tooth root.
What Are Bridges?
Once you've lost your tooth, the next step is to prevent further damage and to close the gap as soon as possible. A bridge, often paired with one or more dental crowns, holds prosthetic teeth in place by securing it to neighboring, healthy teeth. In this way, it "bridges" the gap between your teeth and helps provide you with a set of fully functioning teeth.
Why Get Crowns or Bridges?
Teeth that work as they should! | When your teeth are compromised, it can be hard to chew. It is even harder when you are missing teeth. Crowns and bridges can return your ability to chew your food without discomfort.
A smile you can be proud of! | You may feel uncomfortable when you have a cracked tooth or you are missing teeth. Crowns and bridges may return the confidence in your smile.
Avoid damage to healthy teeth! | Healthy teeth can be damaged due to tooth loss when teeth begin to shift and rub against each other. Bridges help prevent crowding and protect your teeth from further damage.
Make Your First Step!
Getting a crown or bridge can take multiple visits, but the first step is a consultation. Dr. Scalas will help you determine which procedure would be best for you. During your first visit, we will go over the length of treatment and what you can expect. We will also discuss your insurance coverage.
Make the Call That Can Change Your Smile, Today.
At Bloomfield Dental Group, we are experienced in many dental procedures, including placing crowns and bridges. Your dental health is our top priority. Call for your appointment today!